Shaker-style cabinetry might be ubiquitous in modern farmhouse kitchens all over the United States, but how much do you know about the Shaker way of life?
I was lucky enough to grow up about one mile from what was once a Shaker village, one of 24 remarkable communal historical villages in the United States.  My parents used to take us on walks to see the turkey who lived at the village. We named the turkey "Walter", after the farmer who lived at the village with his family.
I probably wasn't curious enough about this unusual group and forgotten much about them until recently. A visit to the site by George Clooney in 2011 while filming "The Ides of March" jogged a lot of people's memories, including mine!
Who are the Shakers?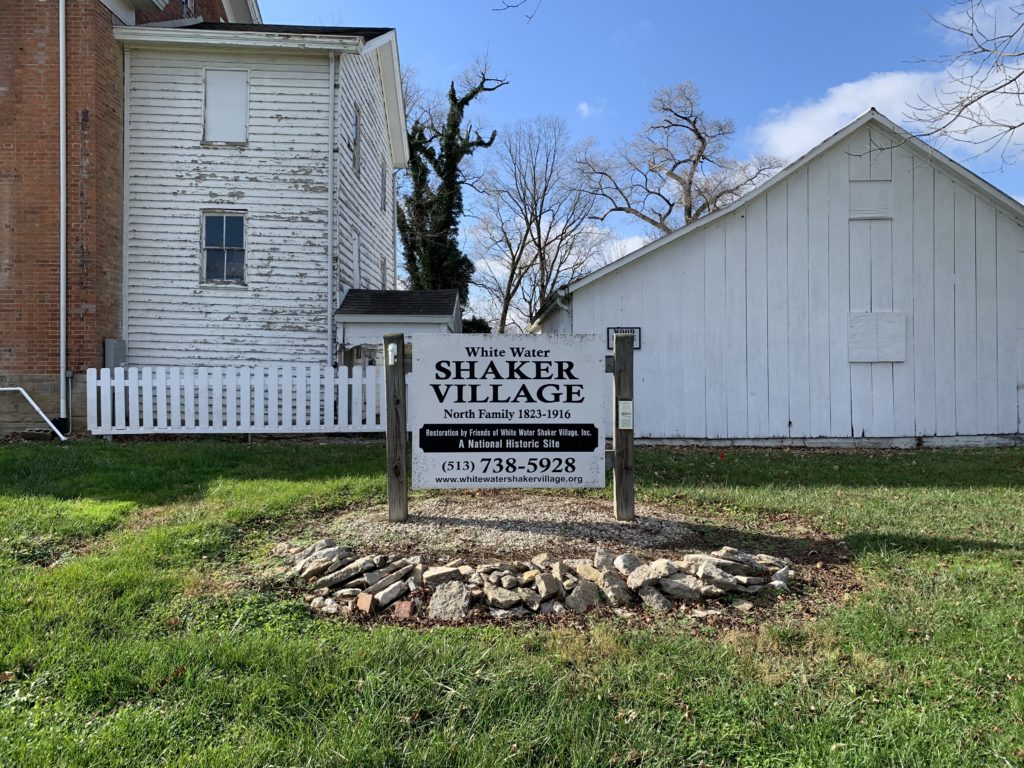 Curious to learn more, I recently visited the North Village site and met with The Friends of White Water Shaker Village to get the scoop. The mission of this present-day group is to preserve the site and educate the public. The group's spokesperson told me that the Shakers were formally know as the United Society of Believer's in Christ's Second Appearing, and are the most successful and enduring of the 19th century utopian communal societies.
I also learned that the Shakers were followers of Mother Ann Lee, who left England in 1774 to escape religious persecution. In 1825 a large group of local residents pledged to become Shakers and the group settled here. They were self-sufficient farmers, craftspeople, and worshippers.
Why are they called the Shakers?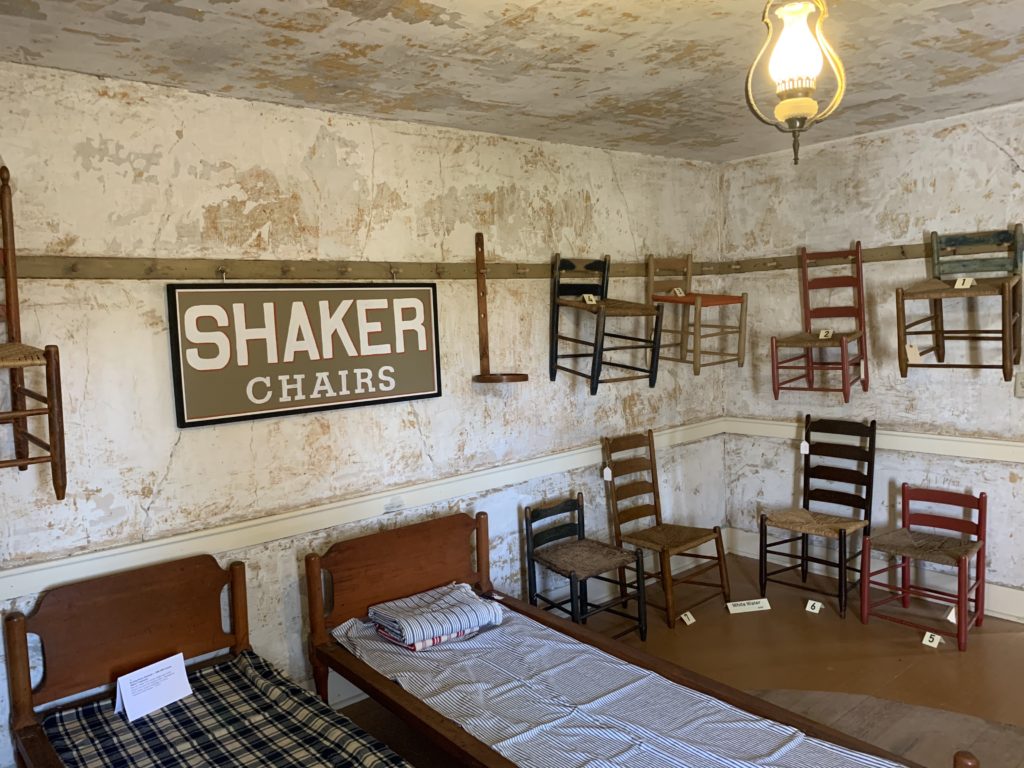 They earned this nickname from the movements made during worship- whirling, shaking and trembling as the spirit moved them. A typical 3-4 hour service would be open to the community and also included singing and dancing. It was supposed to be an insult, but the group embraced the name instead.
The Shakers had some very interesting beliefs. Among them were celibacy, separation from the world, sharing of goods, confession of sins, equality of the sexes, and pacifism. They relied on conversion and adoption to carry on their traditions, but by 1916 they were all gone. Their numbers had dwindled and religion had evolved.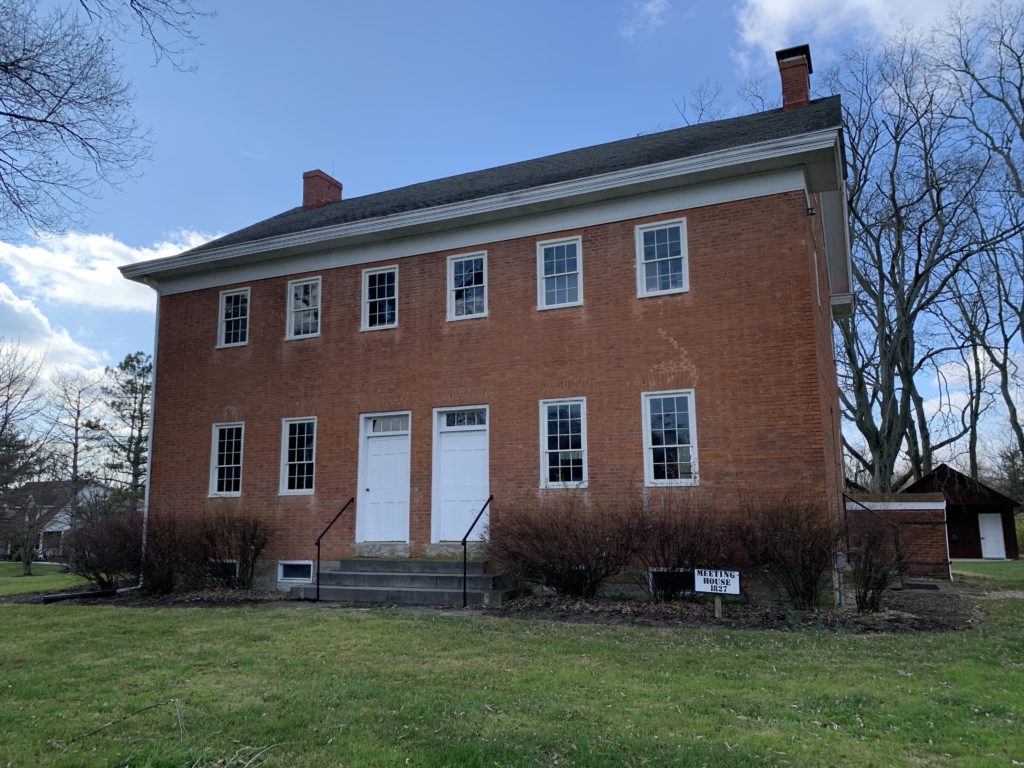 Today, we can appreciate many of the inventions they brought us, including their architecture. The white and brick symmetrical buildings are beautiful, featuring simple gable roof lines, and two nearly identical halves to suit the separation of the sexes. Their windows were angled to let in more light and more air. The interiors were simplistic, and would still be desirable today with on-site sourced hardwood floors and 10 x 12 beams, high ceilings and open floor plans to allow for worship, bright white interiors, and little clutter.
The properties are now owned by Great Parks. You can plan a visit to the site, make a donation, and learn more at www.whitewatervillage.org.